30 September 2022 @ 8:00 am

-

1 October 2022 @ 11:00 pm

UTC+11

GA $289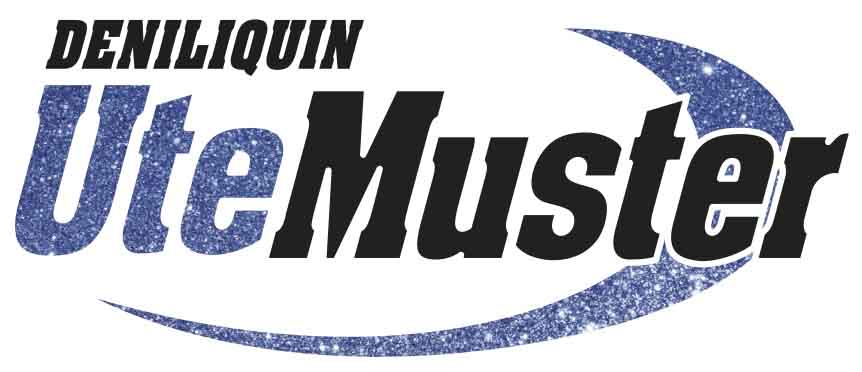 2022 Artist Announcement!
Brad Paisley
Jessica Mauboy
John Williamson | The Angels
Busby Marou | Ian Moss and Troy Cassar-Daley
Shannon Noll | Sara Storer
Felicity Urquhart and Josh Cunningham
and many more!
And we're giving away a Ute!
After two cancellations due to the ongoing pandemic, the world renowned Deni Ute Muster is set to return with one of our biggest and best line ups yet on Friday 30 September and 1 October 2022.
Ready to turn up the volume on the Muster stage will be international country superstar, Brad Paisley, as well as some of our most loved and respected country/pop artists including Jessica Mauboy, John Williamson, The Angels, Busby Marou, Ian Moss and Troy Cassar-Daley, Shannon Noll, Sara Storer, Felicity Urquhart and Josh Cunningham, Shane Nicholson, Round Mountain Girls, Hurricane Fall and Darlinghurst.
Tickets to the 2022 Deni Ute Muster have been off sale during the pandemic lockdowns and we're thrilled to announce that they'll be back on sale at 10.00am, Friday 10 December, 2021 AEDT.
Minister for Tourism Stuart Ayres said the Deni Ute Muster is proudly supported by the NSW Government via its tourism and major events agency Destination NSW and aligns with the NSW Visitor Economy Strategy 2030 to cement the state as the events capital of the Asia Pacific.
"After such a challenging couple of years, I'm so pleased to see this important event return with a blockbuster line up of talent that is sure to attract visitors from far and wide and provide an economic boost to many local businesses," Mr Ayres said.
"Now is the time for everyone to start planning their visit to the Deni Ute Muster to ensure they don't miss out on this unique Australian event and the opportunity to experience everything that Deni and the local Riverina region have to offer."
Deni Ute Muster General Manager, Vicky Lowry, said today, "We welcome tickets back on sale for 2022 with one of our biggest line ups to grace our famous Deni Ute Muster main stage. After two years of virtual events, 2022 will be a year of celebration. Returning with two days of music, around the ground festival entertainment for all ages and of course all the action of the Utes in the sports arena.
"Come and be part of the Deni Ute Muster as it celebrates the uniqueness of country Australia, the iconic ute, an infectious passion for country music and camping under the stars on the flattest natural plains in the southern Hemisphere".
Brad Paisley has earned his place in country music history as one of the genre's most talented and decorated male solo artists. Over the past 21 years, his songwriting and unmatched showmanship have won him numerous awards, including three GRAMMYs, two American Music Awards, 14 Country Music Association Awards and 15 Academy of Country Music Awards, among many others. A member of the Grand Ole Opry since 2001, Paisley has written 21 of his 24 No. 1 hits, and in 2008 became the first artist to achieve 10 consecutive Billboard Country Airplay No. 1 singles. The 2010 CMA Entertainer of the Year's past works have amassed over 4.6 billion career streams.
Paisley continues to collaborate with Peyton Manning in a multi-year ad campaign with Nationwide insurance. In 2015, the global superstar partnered with Boot Barn® to develop Moonshine Spirit by Brad Paisley, an exclusive line of jeans, hats, T-shirts, jewelry, belts and woven shirts. A prolific entertainer, Paisley's first prime-time special, Brad Paisley Thinks He's Special, aired on ABC in December 2019 and has garnered over 18.1 million viewers to date. Paisley and his wife, Kimberly Williams-Paisley, are co-founders of nonprofit organization The Store, a free-referral based grocery store, which aims to empower low-income individuals and families in the Nashville area. For more information, visit www.thestore.org.
Multiple ARIA-Award winning, R&B-pop artist, songwriter and actress Jessica Mauboy is one of the country's most celebrated and loved entertainers.
Her latest single, Glow, is pop music made divine and magical, inspired by nostalgic textures and drawn from a feeling of confidence that runs deep in her bones, is set to be the soundtrack of summer.
Jess has an impressive body of work including 6 x Top 10 Albums and 16 x Top 20 Singles, over 200 million+ streams globally, 2 x ARIA Awards, 21 Platinum and 9 Gold accreditations, is the first indigenous Australian artist to debut at No. 1 on the ARIA Album Chart, multi-award winner including AACTA Award, APRA Award, Australian of the Year Award, MTV Europe Music Award, MTV Australia Music Award, not to mention her many TV roles including starring in 'The Sapphires', 'Bran Nue Dae' and The Voice Australia Coach 2021 and 2022.
Jess continues to inspire and is determined more than ever to extract the most positive and motivating elements of all that she has learned and infuse them into her new music and share it at the Deni Ute Muster in 2022.
John Williamson's unofficial anthems, tributes to legends and unsung heroes and tender ballads have captured the spirit of the nation in song unlike any other. His honest and passionate songs are synonymous with the country that inspires him and connect him with his countrymen regardless of age, sex or creed. Add to this his ability to deliver unforgettable live concert experiences that combine the perfect blend of humour, romance and campfire stories woven together by his music. You can understand why he remains one of the most in-demand live performers in Australia.
With a music career now spanning close to fifty years, there would seem to be little more for John Williamson to achieve. Having been inducted into the prestigious ARIA Hall of Fame, the recipient of three ARIA Awards, twenty-seven Golden Guitars, three APRA Awards, MO Awards, countless Platinum and Gold album accreditations and album sales of in excess of five million, he has done it all but more than anything, John wants an audience to walk away feeling proud to be Australian.
Described by Jimmy Barnes as "A band that changed Australian music forever", when it comes to great Aussie rock it doesn't come much better than The Angels. 13 studio albums, 8 x Top 10 albums, 17 Top 40 singles … but that tells only part of The Angels' story. It's the relationship with the audience that means everything to the band, built via thousands of gigs. It's an exhilarating exchange of energy. As co-founder Rick Brewster notes, "The hour-and-a-half onstage is what makes it all worthwhile".
It's been over four decades since brothers Rick and John Brewster co-founded the iconic band and penned some of Australia's most anthemic tracks. The Angels are widely reputed for their killer live shows. With hits like Long Line, Marseille, Be With You, After the Rain, Shadow Boxer and Mr Damage to name a few, we can't wait to have them back on the Muster stage for another massive singalong!
The overwhelming feeling that emanates from Busby Marou is joy – Tom Busby's playful onstage presence combined with Jeremy Marou's freakish instrumental ability has cemented their reputation as one of the most loved live bands to come out of Australia in recent times.
Busby Marou's debut self-titled album was certified Gold in July 2014, while their follow up album Farewell Fitzroy debuted at #5 on the album chart. Postcards From The Shell House, released in 2017 was the band's first ARIA #1 album and was followed by the critically acclaimed The Great Divide in 2019.
There's a potent chemistry that drives Busby Marou, a bond struck between two mates years ago in the corner of Rockhampton's Oxford Hotel, when they happily knocked out tunes for hours on end to anyone who would listen. And it's that unwritten agenda, a simple intangible understanding between them, that they have come back to in order to shape their remarkable career.
Two of Australia's most respected singers, musicians and songwriters – Ian Moss and Troy Cassar-Daley – are taking their guitars and songs on the road in 2022 for what will be a musical journey across their respective careers.
These two powerhouse musicians joined on record this year when Mossy featured on South, from Troy's ARIA Award winning, The World Today, album.
Mossy said "I have been a big fan of Troy's for so long so when this opportunity came up to do a lap around Australia with him I was never going to say no. These shows have been about 2 years in the planning, the set list will have everything plus a few surprises and I can't wait to finally take it on the road and out to our fans."
Troy added: "From the first chord I heard Ian Moss play on guitar I was hooked, and then he sang! He has been a major source of inspiration for me for years and to play some shows with him across the country will be something very special. This will be a great fun musical adventure, I'm so proud to blend what we do on stage for people to see, guitar heaven! See you out there. I can't wait to play."
Shannon Noll's everyman appeal lies in his honesty, he strikes a chord with legions of music fans, tapping into a pure emotion that's both his own and instantly relatable.
His rise to fame as the first runner-up of the initial Australian Idol series in 2003 changed his life from farm hand in Condobolin forever. Since taking to the stage and commencing his successful recording career, Australia's favourite son "Nollsie" has on to receive acclaim with certified triple-platinum sales, number #1 hits, five top 10 albums, has 17 platinum and 3 gold accreditations, and boasts a reputation as the only Australian male artist in national chart history to have ever achieved 10 consecutive top 10 singles.
Seven years since the release of his previous album A Million Sons, his latest album, Unbroken, is Nollsie declaring he's still got the passion, the dedication and the voice that has made him one of the most successful male performers in Australian music history – an album of reflection and conviction, the former farm boy from Condobolin in rural NSW taking a close look at his roots, his fame, his love of Australia and his family and at the trials of getting older.
Writing from the heart and singing from the soul, surveying the people and land around you and letting stories inspire your creativity and guide your craft. That's what makes a songwriter genuine and honest and 21-time Golden Guitar winner Sara Storer has consistently shown she personifies those qualities. In fact, she's done that right from the start, nearly 20 years ago when she released her first album Chasing Buffalo, right through to her latest album, Raindance.
Born in the Mallee in country Victoria, Sara has studied in Melbourne, wrote her first song in Western Queensland, worked as a teacher in the Northern Territory and now lives on a rural property outside of Albury, NSW with her husband Dave and their four sons. The land, family and an innate and empathetic understanding of what it is to live in Australia are themes that run strongly through the songs on Raindance, the title track in particular continuing a tradition of songs about rain that feature on many of her albums.
The musical uniting of Felicity Urquhart and Josh Cunningham (The Waifs) is as unscripted as it is unforeseen.
In January 2020, Felicity and Josh were invited to join Song Club – a creative collective that tasked members with writing a song a week. This challenge gave the pair a lifeline to creativity and community as well as an abundance of new material, enough in fact to make a whole album, The Song Club, which was released in May 2022.
In the face of an uncertain future, music uncontrived and untainted by the demands of fashion will forever remain undefeated. Understated but never unsophisticated, unpretentious and unlike anything else, Felicity Urquhart and Josh Cunningham unleashed songs and stories of undeniable beauty upon hearts and ears. Unless you uncork this fine wine, drink for yourself and understand, you will be unsatisfied and your life will be unhappy.
Josh (as a member of The Waifs), and Felicity in her own right, have both enjoyed lengthy, successful, enduring musical careers. A collective haul of Golden Guitars, ARIA Awards, multi-platinum album sales and extensive touring over nearly three decades forms a body of work that serves as a ready definition of success.
A from the heart connection to music has been a constant for each, from the moment its' power captivated them at an early age and set the course for their lives.
Shane Nicholson inhabits a rare space in the music industry: songwriter, recording artist, producer/engineer, multi-instrumentalist, guitar pedal builder, whiskey-enthusiast, motorcycle-lover, and musical mentor.
Making his solo debut at next year's Muster, Shane has received three ARIA awards – for his solo album Hell Breaks Loose in 2015 and for his hit collaborations with Kasey Chambers – Rattlin' Bones and Wreck and Ruin. He has also won 10 CMAA Golden Guitar Awards, including 2018 Male Artist of the Year, and an APRA award.
Rolling Stone Magazine said "Nicholson's is a uniquely compelling voice in Australian songwriting – it lives and breathes in the songsmith's singular melodies, crooked humour, and short, pithy lines gently delivered" and Rhythms Magazine cited him as "One of the country's finest songwriters".
Shane's latest critically acclaimed album, Living in Colour, was released in August this year and its Shane Nicholson in different hues: trusting and cynical, father and friend, sometimes buoyant and in love, beginning to have faith in the world, other times struggling to make sense of the same world that can rip your heart right out. Shane is a man constantly remaking himself and we look forward to seeing him hit our stage in 2022.
It's been nearly a decade since a congregation of 40-something, part-time musos got together in a shed on Round Mountain in the most northern part of NSW to play "a buncha old songs for a bit a fun". Nearly 10 years and hundreds of shows on, and the now predominantly 50 somethings, Round Mountain Girls have played on Australia's biggest stages at Australia's biggest festivals, alongside some of the world's biggest names, released 3 original albums and, for good measure, a covers EP. For a band that got together with absolutely zero expectations other than a weekly jam, they have punched way above their collective weight, but when you see them play live, and witness the energy and joy they bring to an audience, it's very easy to understand why.
Along the way they have sought to collaborate with all sorts and all kinds in an effort to share the RMG love and have never been shy of shaking up the show. The audience always form an important part of each and every show, whether it's clapping and singing along, freestyle bush dancing with each other, or being dragged onto stage to form an impromptu rhythm section, there's never a dull moment. It's clearly the live environment in which they thrive and feel most at home, and the joy they exude from their own excitement of playing together never fails to rub off on audiences. If the measure of success of a band was calibrated by who is having the most fun on stage, these guys would be off the scale … and it's extremely hard not to be a part of it.
Hailing from Newcastle, Australia, Hurricane Fall, are living proof that raw talent, ambition and honesty can still prevail in today's music industry and they do it the old fashioned way, touring constantly and winning fans at the gigs with a performance style.
Hurricane Fall's sound is a modern but earthy fusion of their country roots, and the classic rock heritage of the Steel City where they reside. This combined with a pop sensibility in their songwriting suggests a wide range of influences from classic country like Garth Brooks to Aussie rock legends Cold Chisel, and modern contemporaries like Brothers Osborne in between.
2020 saw the band release their first full length album, Ain't Leavin, which was launched at the Tamworth Country Music Festival and we look forward to the boys playing it to us next year.
Darlinghurst is a band of individuals who bring their experience in music together to create a contemporary Country Music sound that has a unique fingerprint and whatever and wherever they perform, Darlinghurst are creating a buzz and garnering a positive reaction.
Their debut, self-titled album, was released in September and debuted at #1 on the ARIA Country Album Chart, #1 on the ARIA Australian Country chart, #9 on the ARIA Album Chart and #1 on the AIR 100% Independent Album Chart. The band also scored 3 nominations for the 50th Golden Guitar Awards for New Talent of the Year, Capital News Group or Duo of the Year and Contemporary Country Album of the Year.
All these positive milestones have manifested off the back of a 2 year long run for Darlinghurst that began in August 2019 with the release of Sorry Won't Get You Back and followed by 7 more singles [latest being Bad Things]; delivered 4 #1 radio hits on the Music Network CountryTown Hot 50 Chart; 4 Golden Guitar Nominations [one in 2021]; features and interviews on the Today Show, Sunrise and Kyle & Jackie O. And on the rare moments they could perform, they elicited rave reviews like this from Stack Magazine when they supported Jimmy Barnes: "Holy Moly … how have we never heard of this band!".
Organisers are ecstatic to announce that the Ute giveaway is back! Any person who purchases a 2022 Deni Ute Muster adult ticket or has rolled their adult 2020 or 2021 ticket over to 2022, will receive one entry into the promotion for the chance to win the Muster's Toyota Rouge Hi-Lux Ute!
On Saturday, 1 October, one lucky entry will be drawn and announced to win a Toyota Hilux 4 x 4 Rogue Dual Cab, Auto, Crystal Pearl, Utility, including Front Window Tint, Towbar, 18" Alloy Wheels, Carpeted Tub and Rollercover.
The Ute will also be decked out with Bull Bar, Driving Lights, Suspension and Double Swag, all supplied by our friends at ARB as well as a XRS-370C UHF Radio and 1 antenna system with 3 interchangeable whips: 1 x AE4706B, 1 x AW4705B,1 x AW4704B, supplied by GME.
The prize value is in excess of $81,400 and includes vehicle registration, compulsory third party insurance for 12 months and stamp duty costs. All entry requirements, instructions and information regarding the prize form part of the Conditions of Entry found on the Deni Ute Muster website.
In 2022, the Deni Ute Muster will be fully cashless with RFID wristbands and top-up stations on site. When the festival is over attendees will be able to retrieve their funds online.
The Deni Ute Muster is one of the top 'bucket list' events in Australia and annually attracts close to 20,000 people of all ages to celebrate all things Australian and, of course, the iconic 'ute'. The Deni Ute Muster has amazing community support with more than 1,000 volunteers mobilising each year to help put on the event which donates close to $100,000 back to community groups.
Back in 1999, a group of community minded locals came together with the aim to start a rural themed festival to bring visitors to Deniliquin, a beautiful vibrant town on the edge of the outback, which was struggling with a crippling drought.
The first Deni Play on the Plains Festival, as it was known at the time, took place in October 1999, on the flattest, natural, open plains on earth, and with "ute culture" being an intrinsic part of Deniliquin, it was unanimous that it would play a major part of the festival and hence the Deni Ute Muster burst into the national psyche.
In its first year, the Deni Ute Muster had approximately 5,000 patrons and set a new Guinness World Record for the most number of legally paraded utes at 2,839 – a record which still stands today. Since 1999 the Deni Ute Muster has become the region's biggest tourist drawcard and a celebration of all things Australian.
Photos and bios of the Main Stage artists can be downloaded here.
The Deni Ute Muster is proudly supported by the NSW Government's tourism and major events agency, Destination NSW.
All Early Bird and Muster Adorer tickets are SOLD OUT. General Admission tickets and Reserved Camping are available at deniutemuster.com.au/.
Deni Ute Muster
Conargo Road, Deniliquin NSW
Friday, 30 September and Saturday, 1 October 2022
Brad Paisley
Jessica Mauboy
John Williamson, The Angels, Busby Marou, Ian Moss and Troy Cassar Daley, Shannon Noll, Sara Storer, Felicity Urquhart and Josh Cunningham, Shane Nicholson, Round Mountain Girls, Hurricane Fall, Darlinghurst
and more to be announced!
#DeniUteMuster