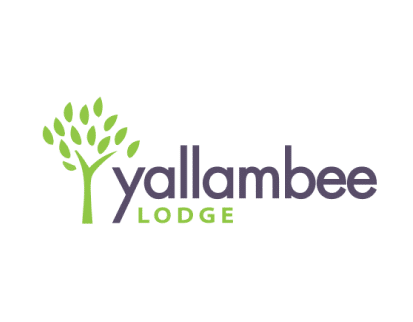 ---
Yallambee Ave, West Gosford NSW 2250 Australia
-33.42964253788, 151.32298511006
---
---
Is info on this listing outdated? Are you owner of this business? Register and claim it now.
Yallambee Lodge provides excellent person centred aged care with its dedicated team of fully qualified staff and visiting health professionals.
With Registered Nurse's on site 24/7, Yallambee Lodge caters for up to 106 residents, the Lodge offers a range of accommodation and aged care options including dementia specific and respite for both individuals and couples.
Yallambee Lodge ensures residents receive continuity of care as their needs change, providing ongoing comfort in a caring environment.
Each room is private and spacious with an ensuite bathroom and access to residents own private external balcony or patio area. Many of the rooms in Yallambee Lodge also have separate living and bedroom areas making these rooms ideal to accommodate couples.
If you would like to make an appointment to view Yallambee Lodge or have further enquiries please call
(02) 4349 2300 to arrange an appointment.
Services
Yallambee Lodge is a first class facility where professional care is provided and staff are committed to providing individual care and supporting each residents individual needs.
Staff – Yallambee Lodge is operated by a team of qualified and dedicated professionals who are committed to providing exceptional, high quality care that goes above and beyond residents' expectations.
Person Centred Care – The Lodge provides excellent person centred care with a variety of care options available as residents' needs change or develop.
Meal Services – A variety of delicious and nutritious meals are cooked fresh on site daily by our catering team, with an assortment of options available, including individual dietary requirements catered for.
Exercise and Pain Management Clinic – A specialised exercise and pain management clinic with a devoted physiotherapy assistant and Registered Nurse puts Yallambee Lodge in a market of its own, allowing residents to receive specialised on site care.
Recreational Activities – Yallambee Lodge runs a Leisure & Lifestyle program, which caters to the various needs of residents. The Leisure and Lifestyle Team, design and plan activities aimed at encouraging enjoyment for residents and providing a variety of activities for residents. Ensuring that individuality of residents is supported. The monthly activity programs range from day trips to a variety of in house activities including theme days, concerts, BBQ days, movie days, birthday celebrations, quizzes and walking groups.
24 Hour Care – The Lodge provides individualised quality care in a comfortable homelike environment with the confidence and peace of mind of 24 hour Registered Nursing coverage.
Onsite Services – Yallambee Lodge is practical and comfortable, bringing easier access to external services including onsite hairdressing salon, resident library, church services, mobile dental service, podiatrist. and physiotherapist.
Respite care is also available. If you wish to book respite care at Yallambee Lodge, please contact Central Coast Commonwealth Respite and Carelink Centre on 1800 052 222 to check vacancies.